Lolo School District is grateful to move forward with a new school to replace the facilities on Highway 93. The new school on Farm Lane will provide a unified learning environment for learning and teaching. This new building will be thoughtfully designed to allow for expansion in the future as growth in the community demands.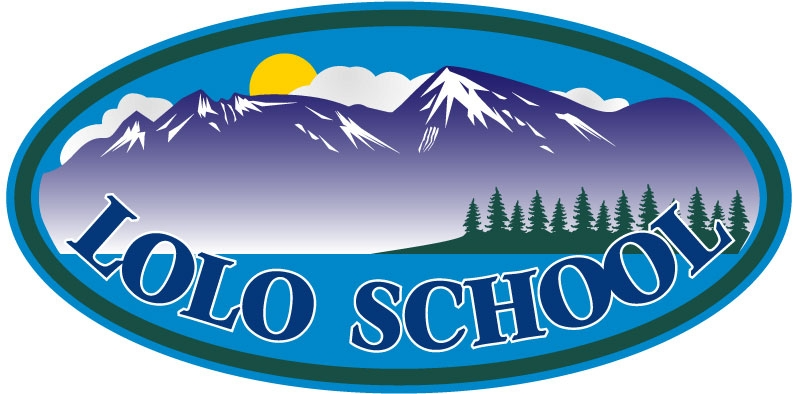 The first $17.1 million in bond sales went very well with all bonds sold in under 3 hours. Favorable rates will save taxpayers over $2 million in interest over the term of the bonds compared to the projected cost advertised during the bond campaign.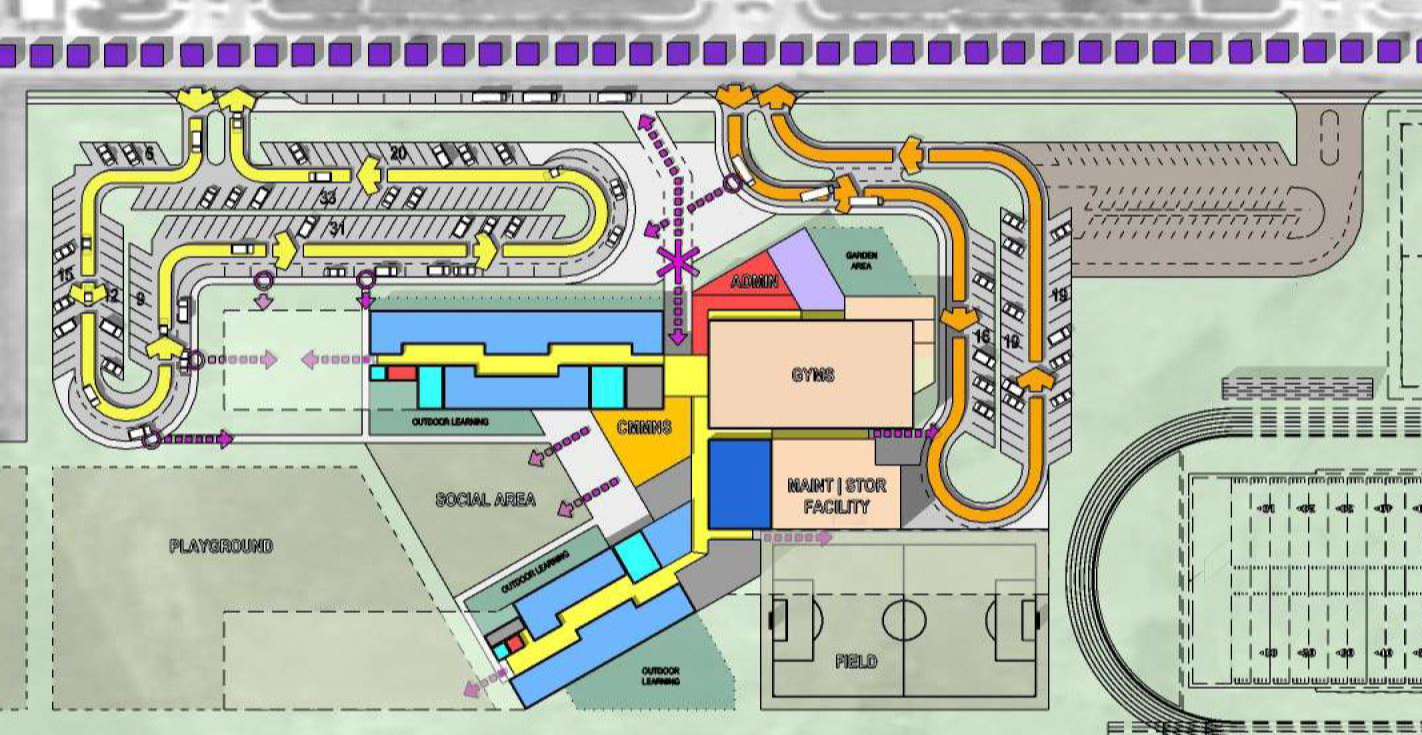 Create a Safe and Secure School with Adequate Circulation
• Students currently circulate between various buildings on a sloped campus that lacks proper ADA access and creates hazards in the winter.
• The current wayfinding is challenging for students, parents, and visitors between multiple buildings and entrances.
• Visitor access to the school is not controlled by best practices in school design due to site constraints and poses a potential safety risk.
• Adequate and separated parent and bus-ready drop-off and pick-up drives will be provided at the new site located off Highway 93.
Accommodate Future Growth
• The new facility will be able to accommodate 650 total students.
This provides for approximately a 120 additional students compared to current enrollment.
• The new facility will have the ability to seamlessly add additional classrooms on both the elementary and middle school wings with the core supporting spaces adequately sized today.
Reduce Recurring Maintenance Needs
• Existing mechanical, structural, and electrical systems across multiple eras of construction are phasing out of their expected lifespan and are now recurring maintenance burdens on the district.
For the Community
• The new facility will provide direct access to the Lolo branch of the Missoula County Public library.
• Fields, assembly spaces, and gymnasiums are a constant constraint for our community. This facility will provide access for community groups, youth sports, as well as extracurricular activities.
For All Students and Staff
• Instruction time will no longer be lost transitioning between buildings – all students will be under one roof for K-8.
• Adequate educational spaces appropriate for elementary and middle school students will be provided.
• 21st Century educational spaces for breakout activities and evolving instruction methods.
Offsetting the Bond Cost
• The district intends to sell the existing property once the new facility is built to offset costs associated with the Bond.
A Public & Transparent Process
Worried about taxes? You may qualify for any of these relief programs!