Lolo 8th grade math students attended U of M Math Day and participated in a panel discussion on careers. Students with Provost Jon Harbor (Glaciers), Professor Nate McCrady (Astrophysics), Professor Phil Higuera (Fire Science) and Dean of Mathematics Jenny McNulty.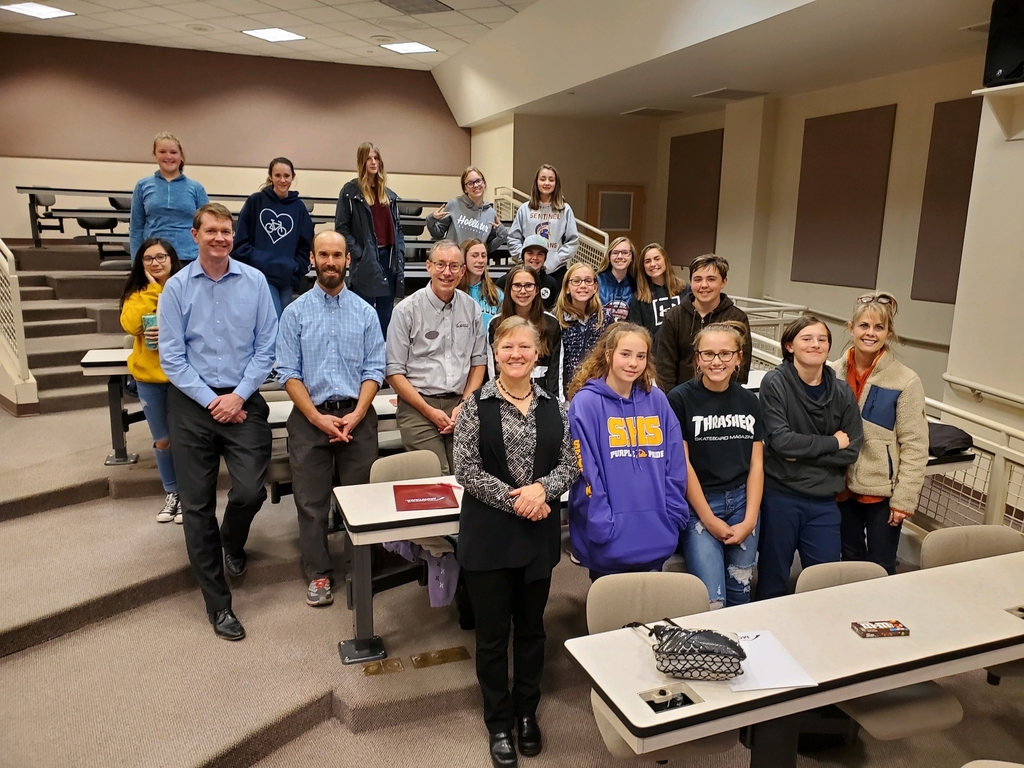 Deputy Terrill reading with a Lolo student. The School Resource Officer program is much more than enforcing laws and watching out for threats to our campus. SROs help students, families, and schools in many ways. So glad to have this available at Lolo School.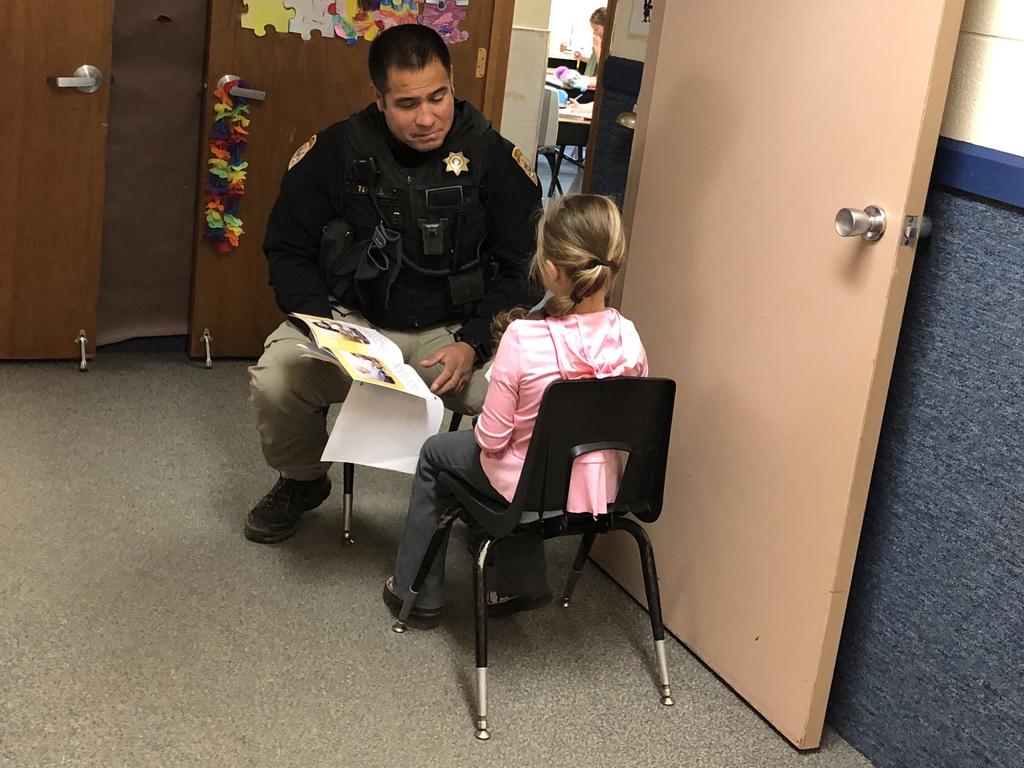 Title I parent night at Lolo School. Jessica Lucas and Megan Huleatt explain the Title I program, listen to patent input, and discuss how parents can model the love of reading for their children.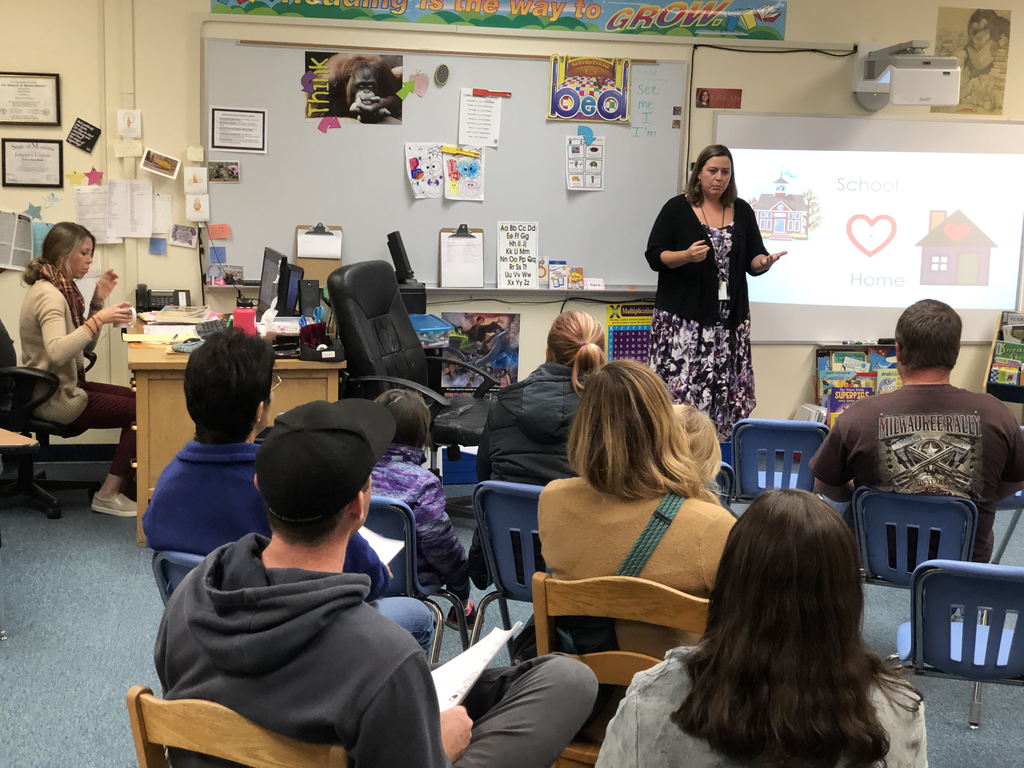 6th grade 'Students of the Month.' Students are recognized for their demonstration of the essential concept for the month of September- "Be Respectful, Be Responsible, Be Ready to Learn." Conner Nash, Joe Grunow, Elizabeth Wilson

On the soccer field, it is Lolo Blue vs. Lolo White. Lolo vs. Bonner on the volleyball court. A great fall day for extracurricular activities at Lolo School!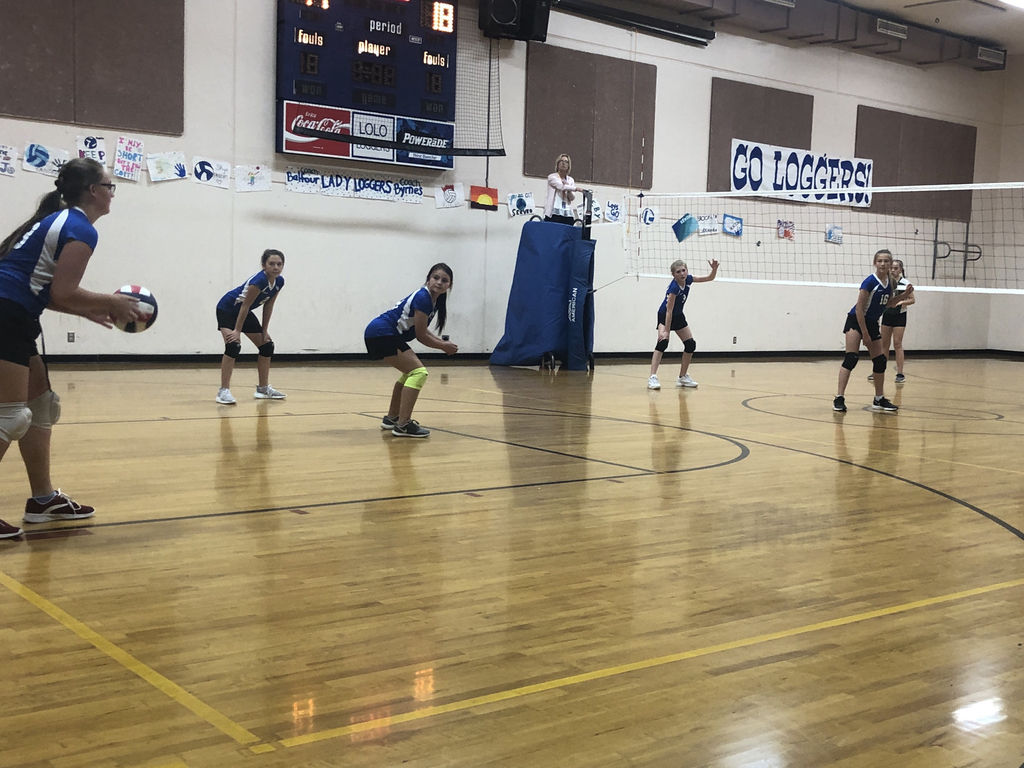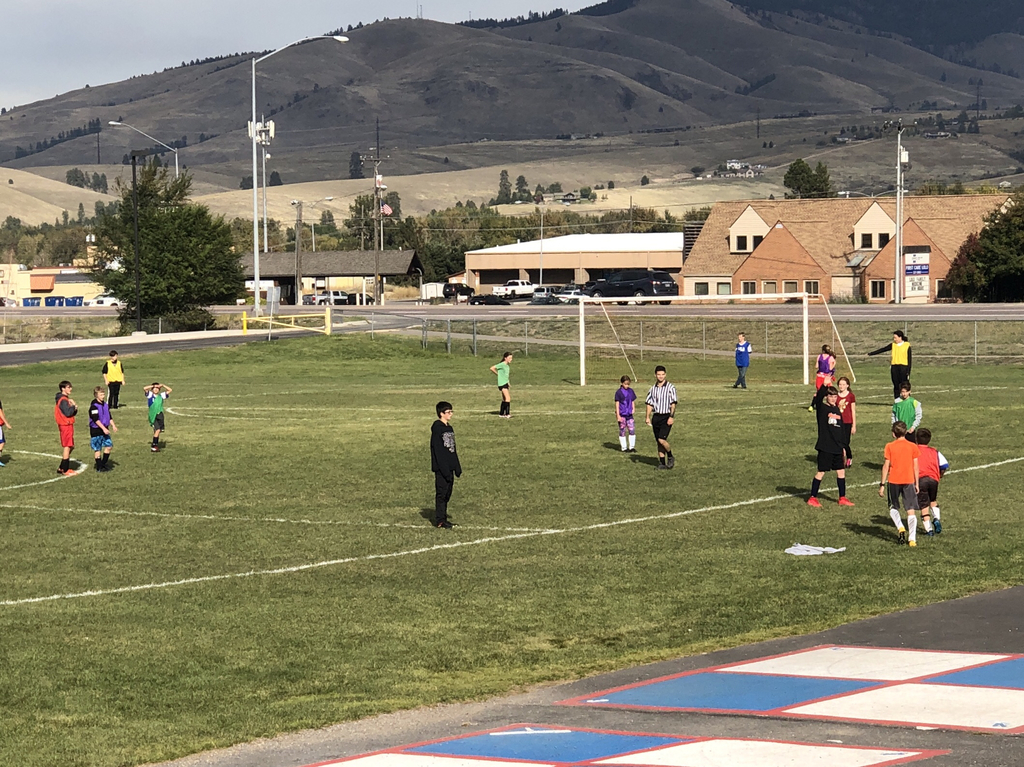 7th and 8th Grade 'Voices' group meets at lunch to discuss school climate.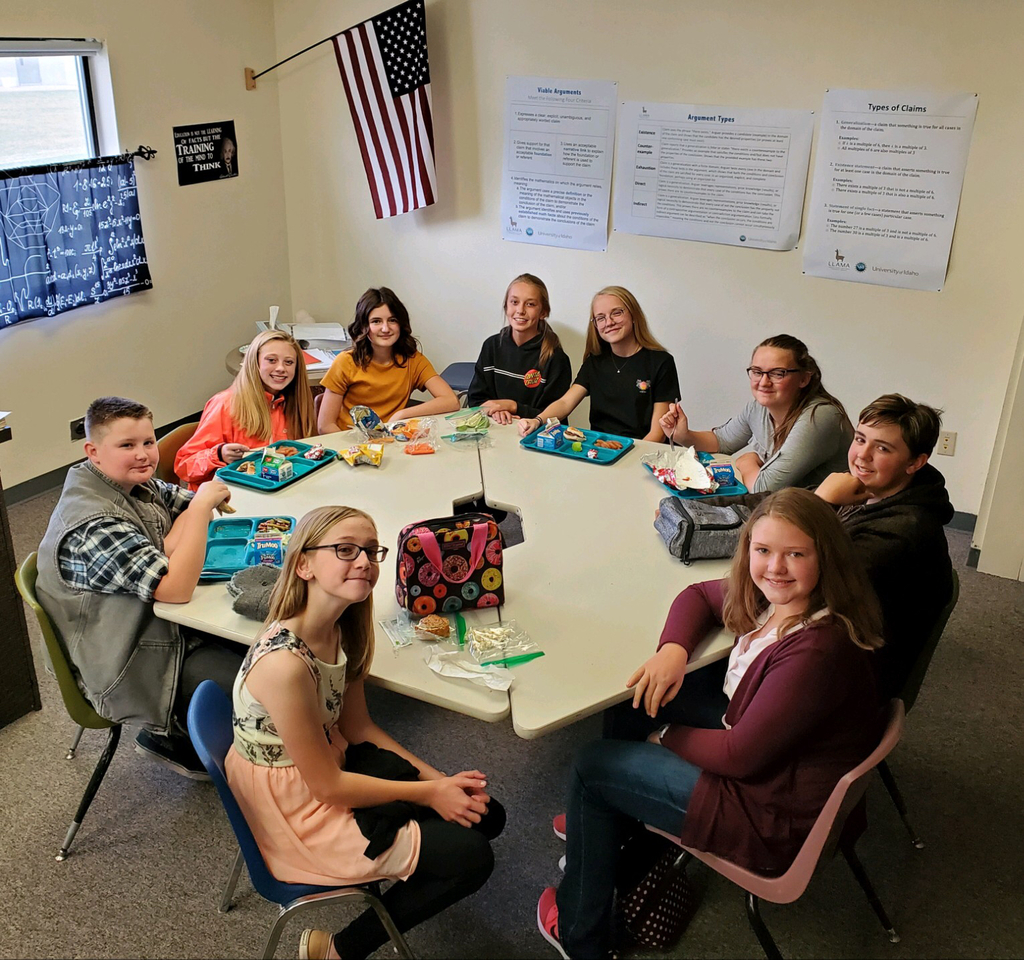 Today is picture day at Lolo School. Individual, class, and fall sports. Bring your smile!
During the monthly MBI assembly at Lolo Elementary, some of the blue ticket earners are drawn randomly for a prize. Ms. Kientz drew the names and Mrs. Mylnechuk congratulated the students. Lolo students are Respectful, Responsible, Ready to learn!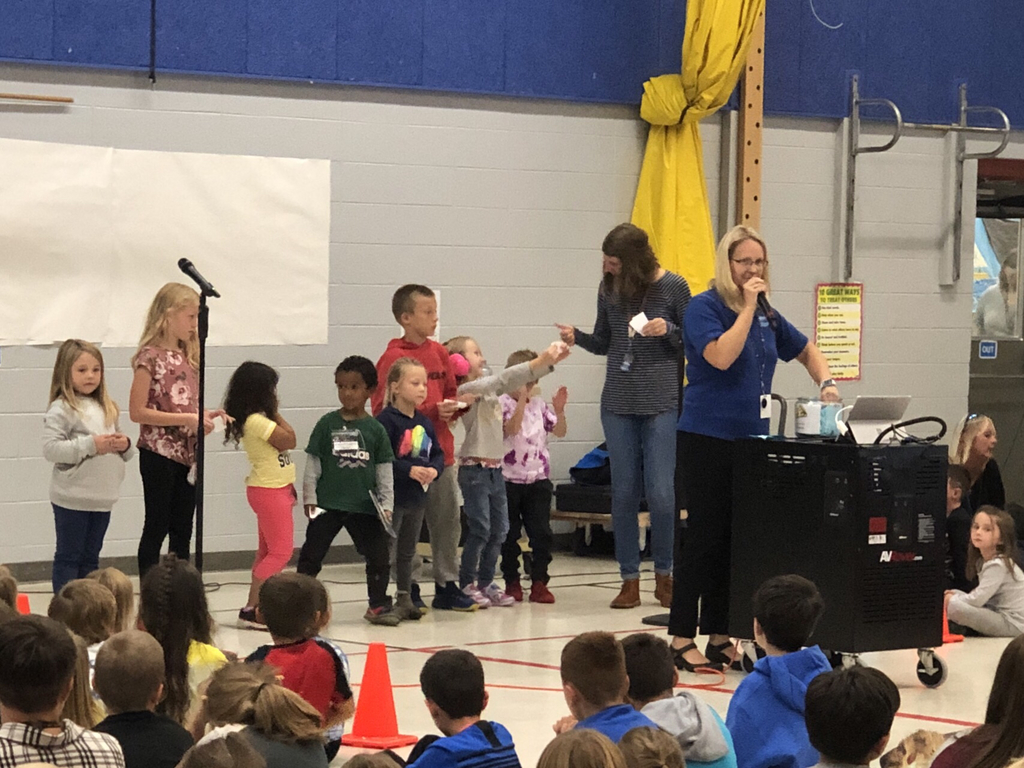 Dr. Aaron Thomas and Shelby Cole from U of M present their native histories and demonstrate a STEM activity for 7th and 8th graders as part of celebrating American Indian Heritage. Students in Ms. Lodge's homeroom play Lahal, a traditional Native American game.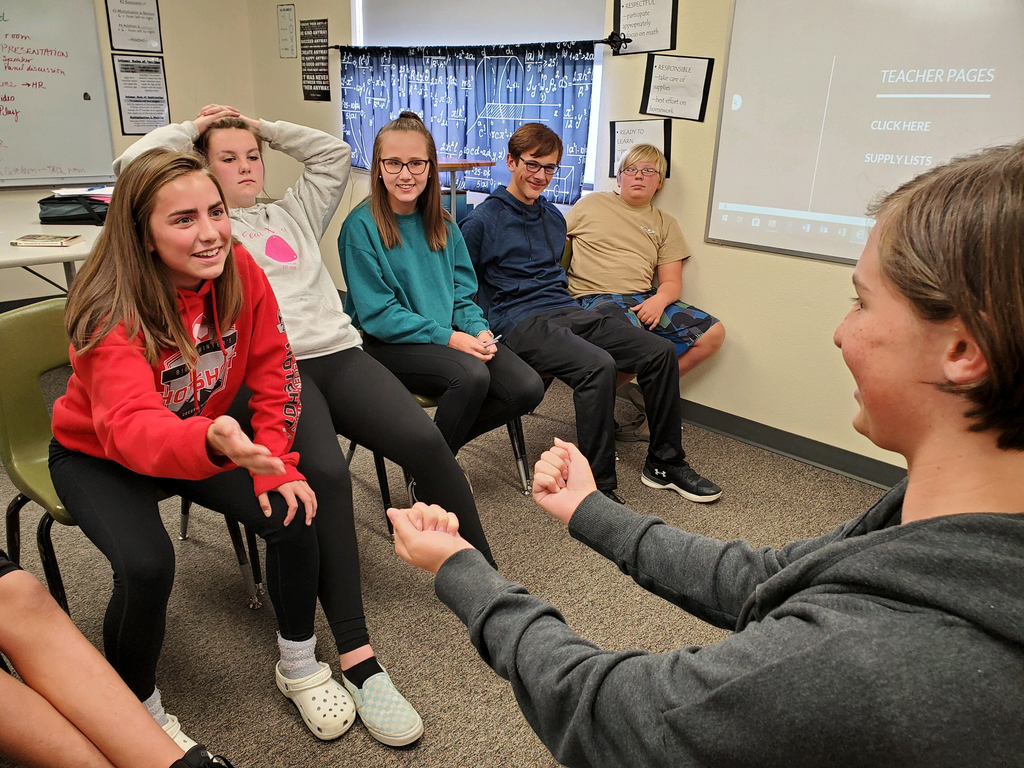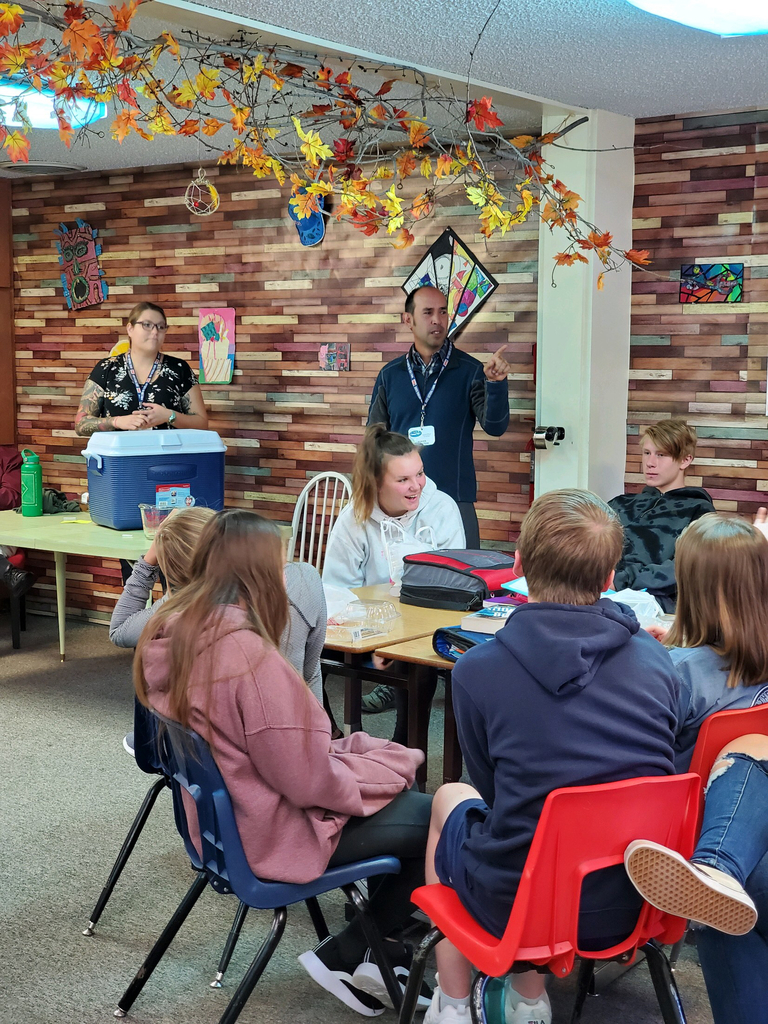 Lolo Lions Club- with help from other Lions, volunteers and nurse DawnPat-screened Lolo's K-5 students' vision. This free service is part of the Lions Club global vision to be a leader in humanitarian service. Each screening takes only a few seconds and simply indicates if a family may want to follow up with their child's doctor regarding their vision. Thanks, Lions Club!
Great turnout tonight for the 3rd grade 'book tasting!' Delightful family literacy night crafted by Lolo's outstanding teachers. Thanks to the families who joined in and congratulations to drawing winner Macy Watson.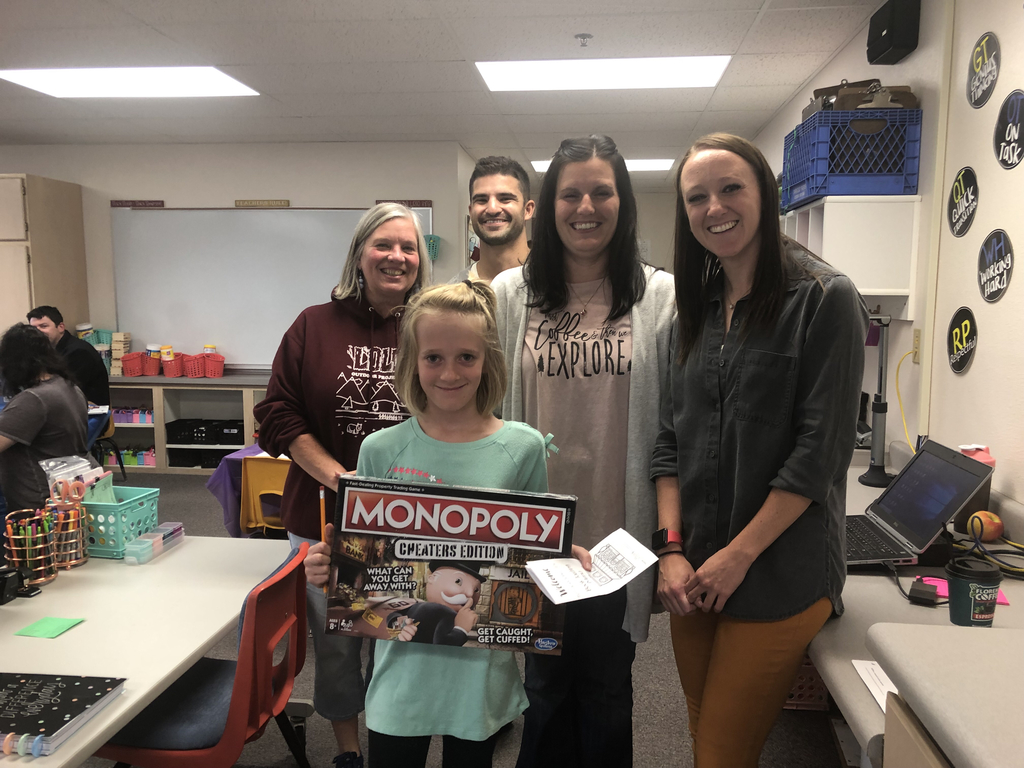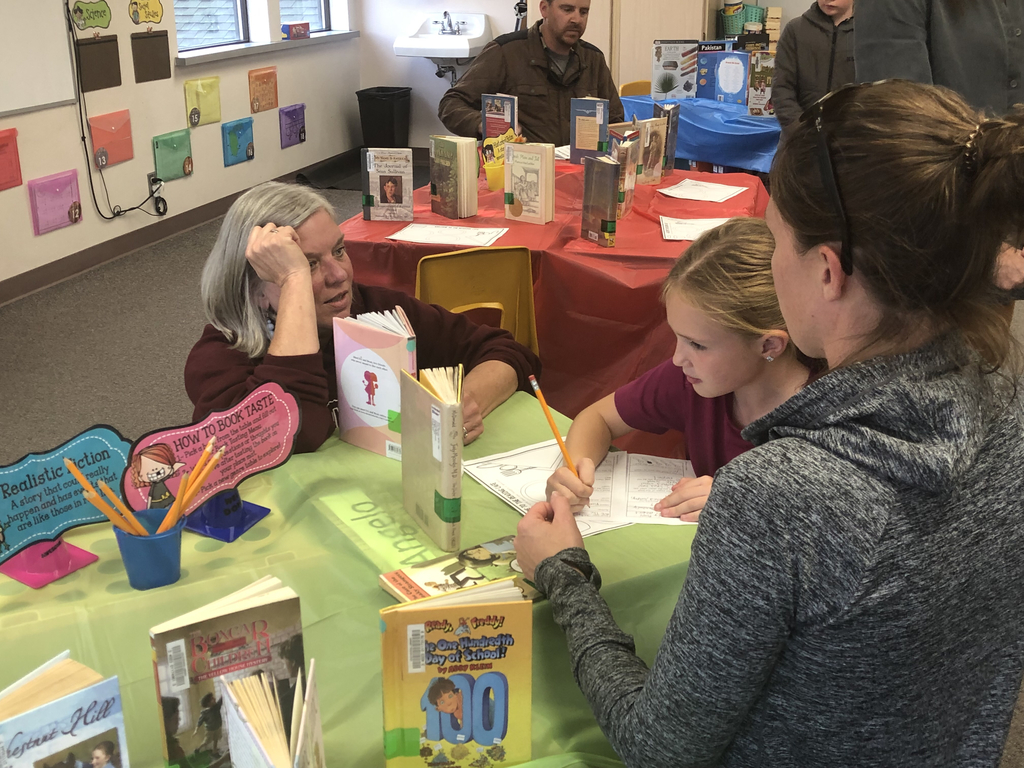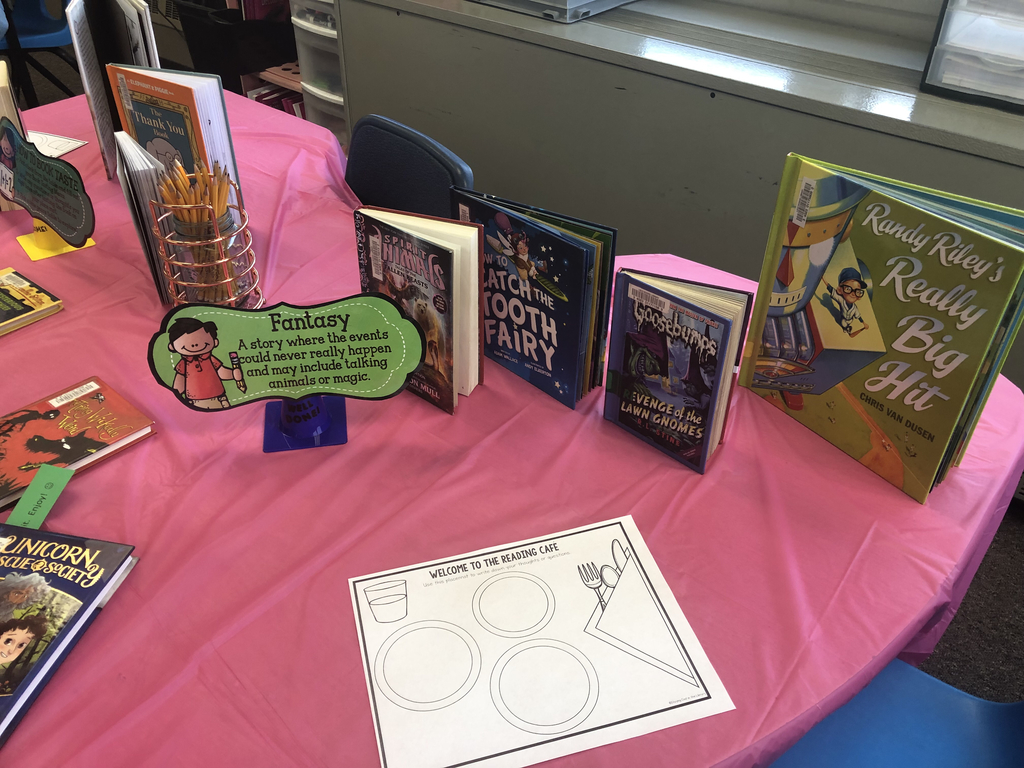 Lolo and Frenchtown captains prepare to face off in a soccer double header.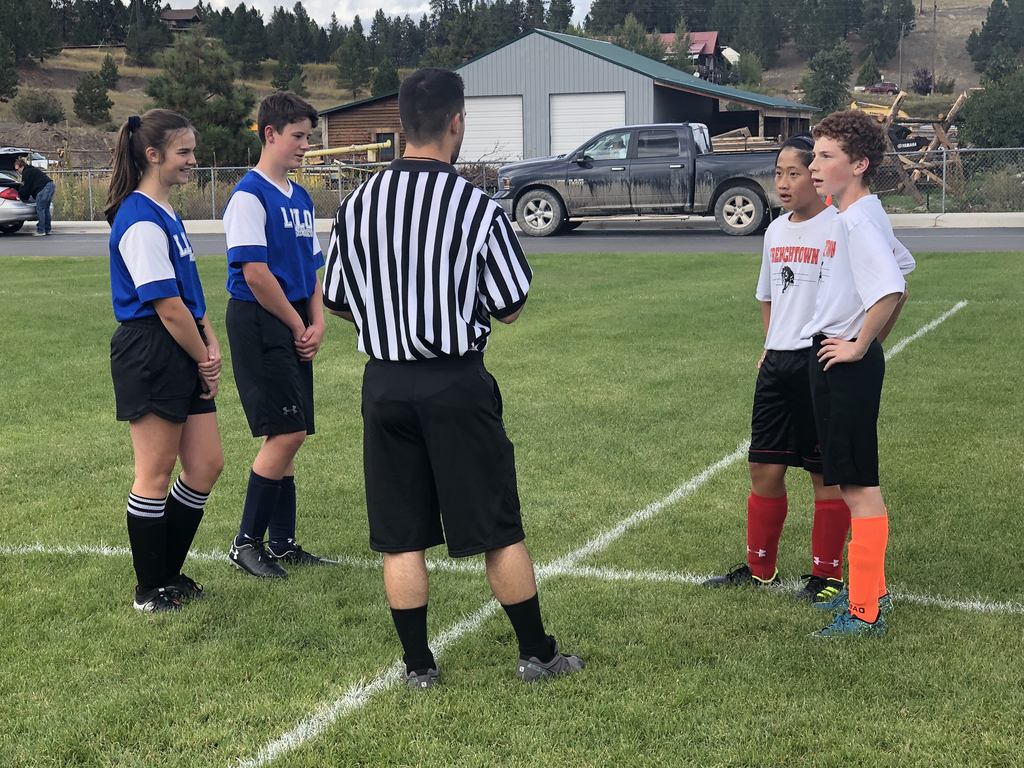 Car Show Fundraiser at Lolo School- Saturday 9/14 from 9am-1pm. Help support the 8th graders raising money to visit Washington, D.C. and historic Philadelphia this coming spring.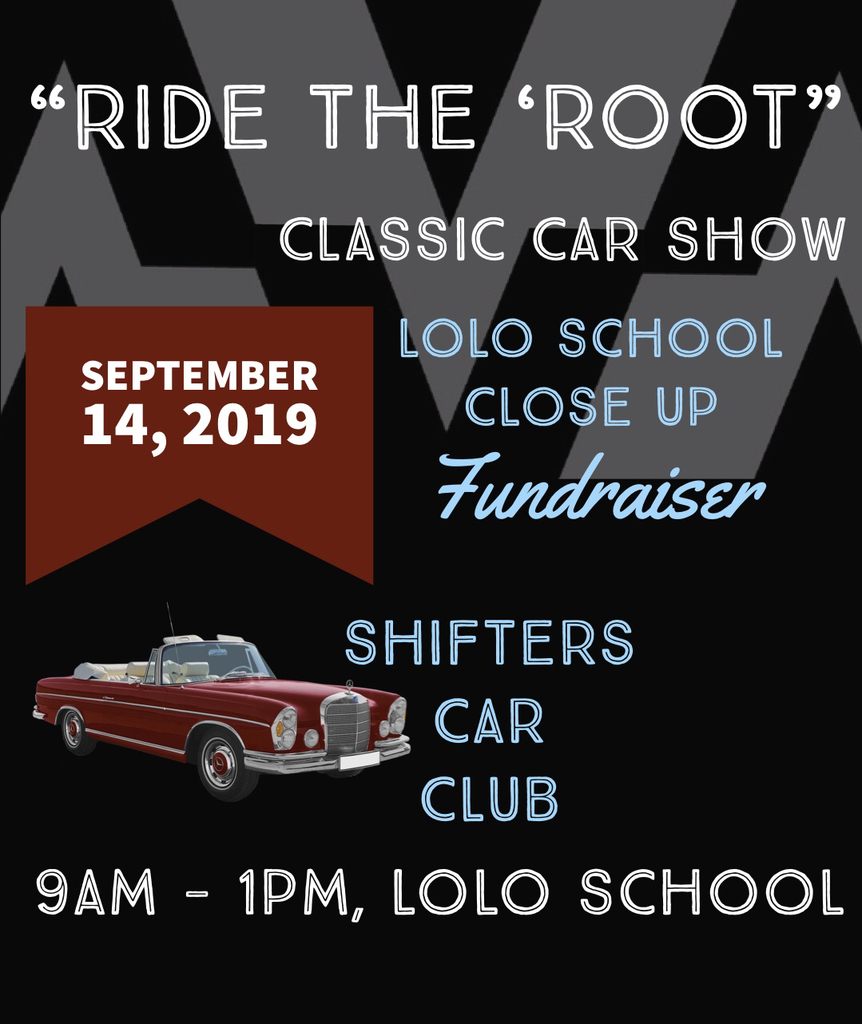 Kendra Richardson from Missoula Organization of Realtors visited Lolo's principals and counselors today to give a donation of $400. These funds provide shoes, clothing, or many other resources to students in need. MOR 4 Kids has been donating to Lolo School for more than 12 years. We are so appreciative of their support! Thank you MOR.
A student in Mr. Long's class uses five different functions, with eleven lines of JavaScript code to create a piece of pizza on a plate. May seem simple to the end user, but Lolo's kids are learning what it takes to create simple digital objects from scratch.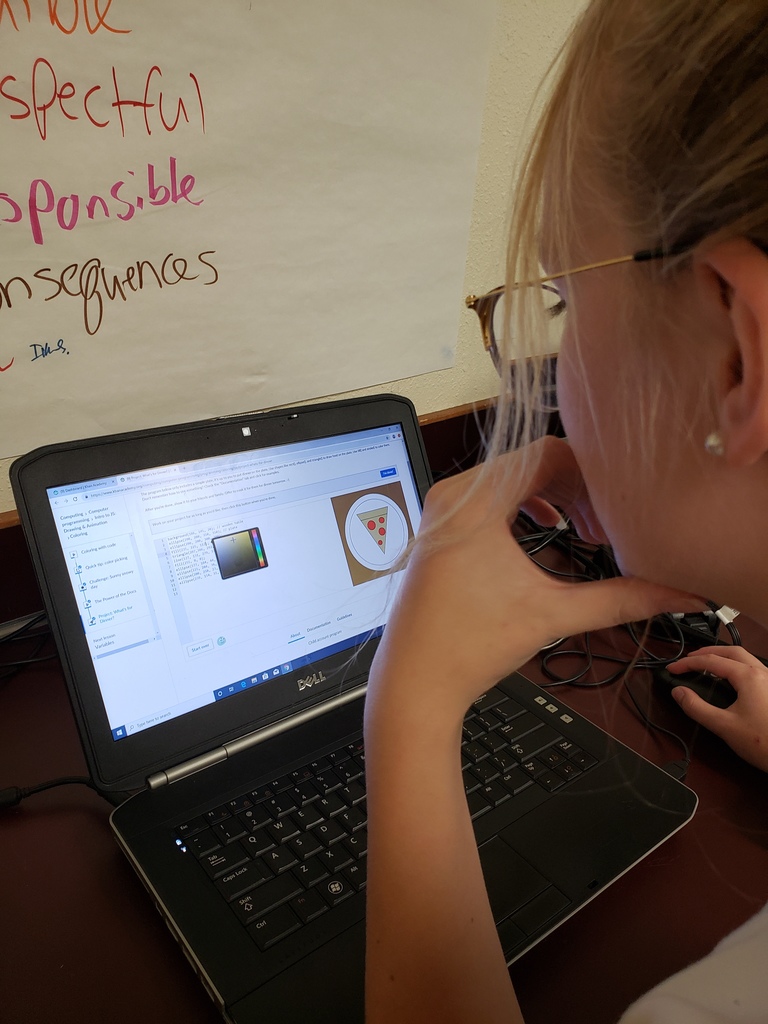 Lolo is delighted to welcome Dep. Tyler Terrill to our school team. Thanks to Sheriff McDermott and the Missoula County Commissioners for believing in the value of the School Resource Officer program. Lolo shares Deputy Terrill with Target Range and Woodman Schools.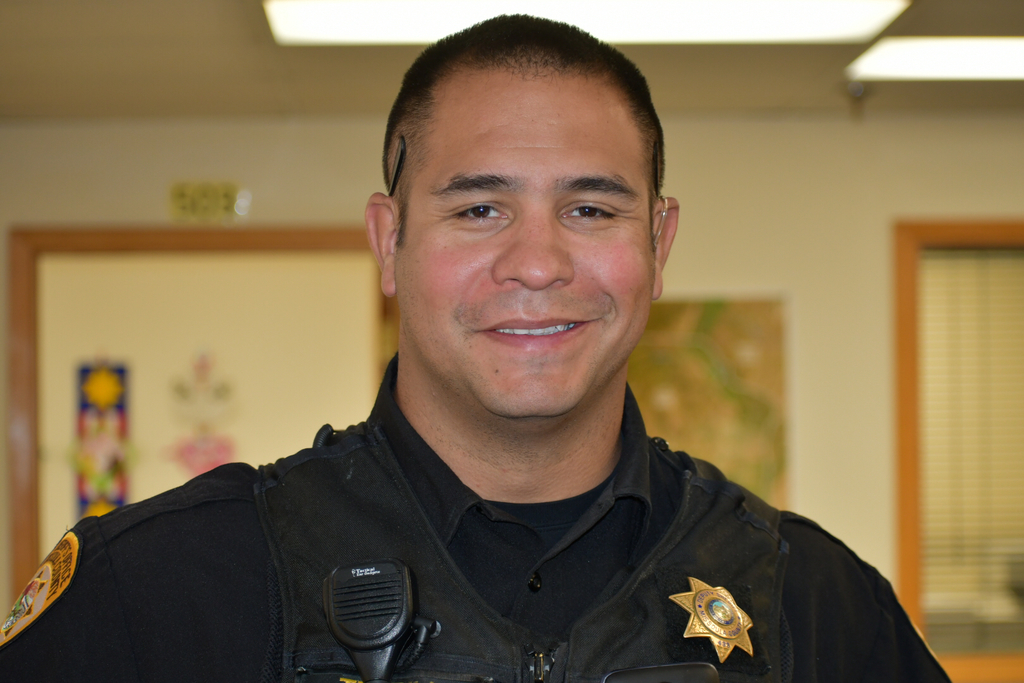 Big thanks to the Montana Department of Transportation. They have been working diligently to fix the speed zone signs in front of Lolo school. MDT always responds quickly when it comes to student safety. Thank you, MDT!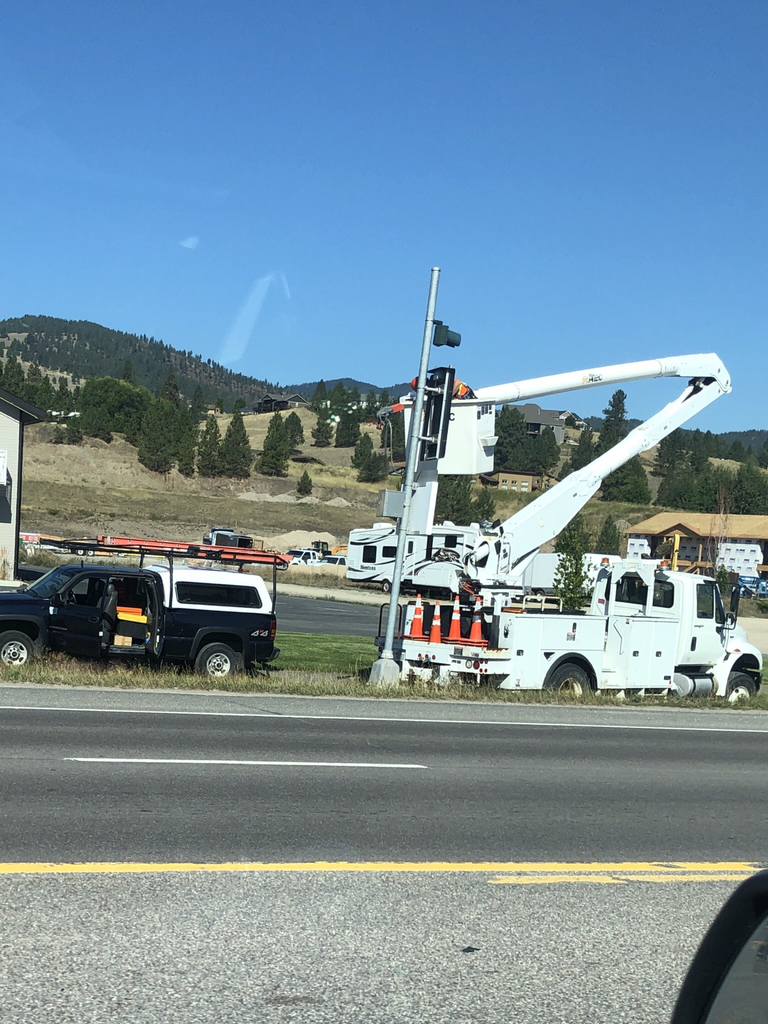 Eighth grades read poetry they've written during class. This is part of a joint project with Mr. Christensen's language arts and Mr. Johnson's social studies classes.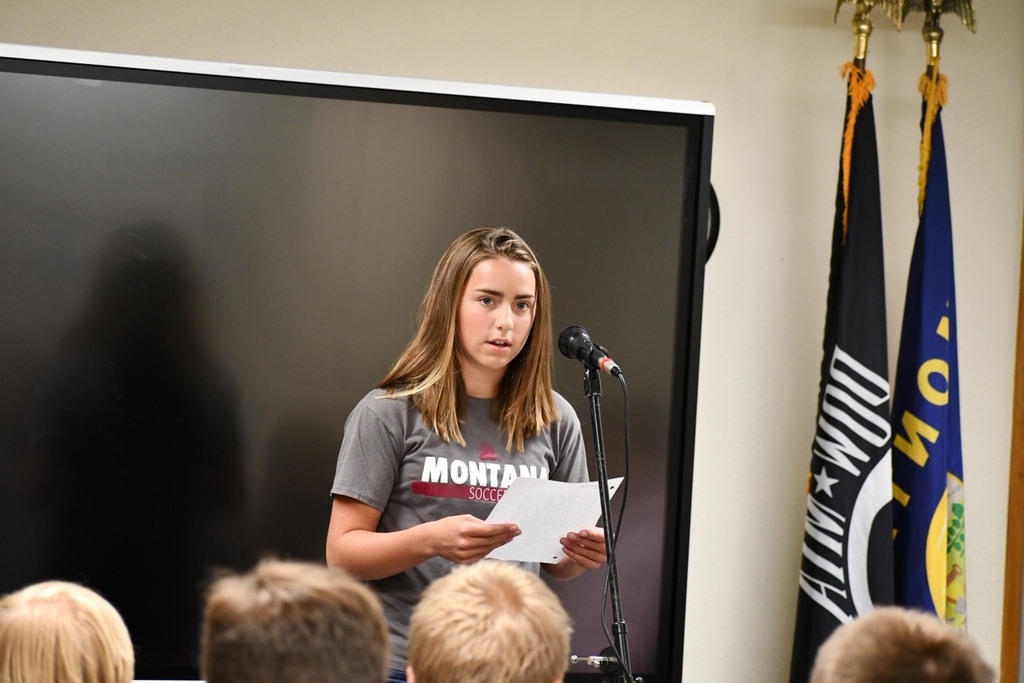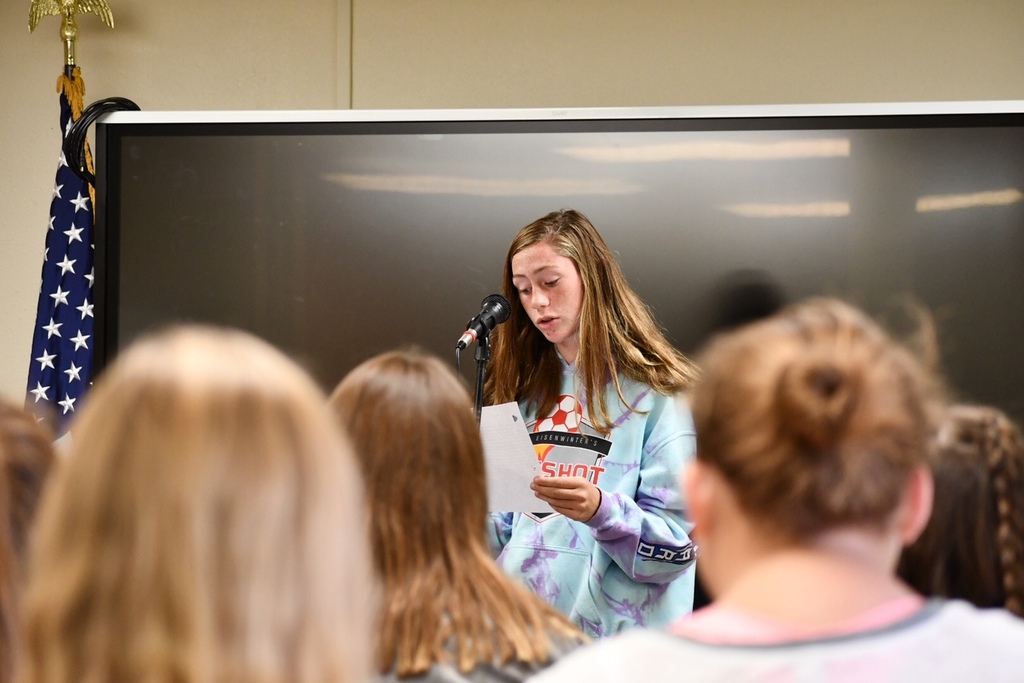 Welcome back students!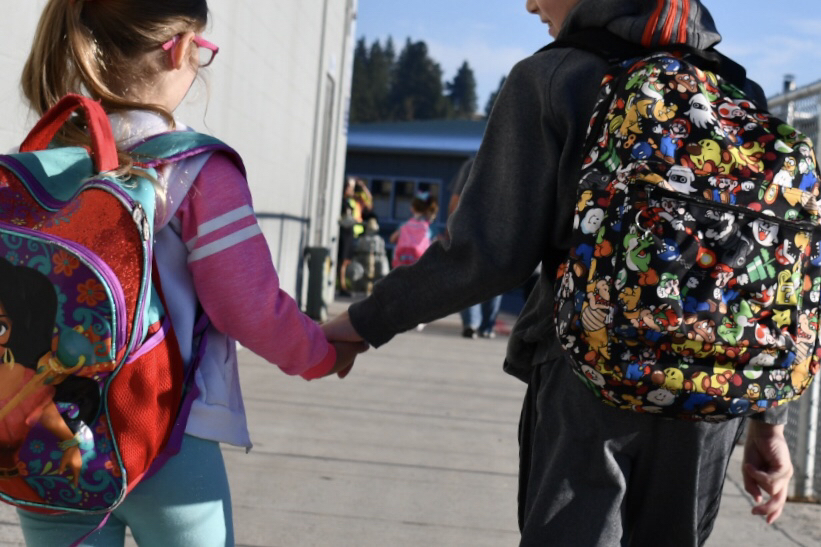 Lolo School welcomes new team members to our learning community this morning. Welcome aboard teachers, paraprofessionals, coordinators, and new CSCT staff.